Room Keys, Key Cards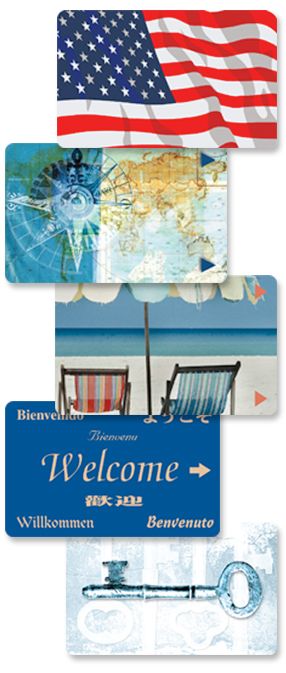 Western provides a complete line of keycards for almost every style door lock..Cpost ar very favorable…storage and distribution available.
Contact our knowledgeable staff who will help you with your order..
Conventions and tradeshows deliver a highly targeted audience for companies who market to other businesses.  Additionally, local restaurants and attractions can benefit by creating an advertising partnership with area hotel/motel properties.  Western can help you with art and the looks you want..
Let Western help you connect the dots:
Keycards from Teraco are guaranteed to work in all locking systems
Card design with unique promotional message
Standard artwork for keycard locking instructions (provided as requested)
Helpful info for managing logistics with participating hotels provided
Related products & services:
EnviroCardsSM - recycled plastic cards along with theDoing Our Part consumer recycling program